Originally published at ilsr.org.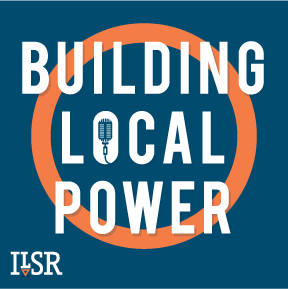 Host John Farrell talks with Marcel Castro Sitiriche, co-director of CoHemis at the University of Puerto Rico Mayaguez, about the challenges Puerto Rico faces in building a clean and resilient energy system. They also discuss:
The impact of hurricane Maria and why it took nearly a year to restore power to some residents of the island after the storm.
Using the framework of customer hours of lost electricity service to calculate the impact of hurricane Maria and compare it to other storms.
How solar and storage can be instrumental in making Puerto Rico's energy system more resilient.
The impact of Puerto Rico's colonial past on its present effort to build an energy system for everyone.
Clean energy legislation in Puerto Rico and near term opportunities to create a more distributed energy system.
Podcast (buildinglocalpower): Play in new window | Download | Embed
We're talking about the benefit of people. And I think that's something that we can agree on, that we should  focus on the people aspect of energy.
Like this episode? Please help us reach a wider audience by rating Building Local Power on iTunes or wherever you find your podcasts. And please become a subscriber!  If you missed our previous episodes make sure to bookmark our Building Local Power Podcast Homepage. 
If you have show ideas or comments, please email us at podcast@ilsr.org. Also, join the conversation by talking about #BuildingLocalPower on Twitter and Facebook!
---
Advertisement
---
Appreciate CleanTechnica's originality? Consider becoming a CleanTechnica Member, Supporter, Technician, or Ambassador — or a patron on Patreon.
Have a tip for CleanTechnica, want to advertise, or want to suggest a guest for our CleanTech Talk podcast? Contact us here.
---