What Is Wind Energy? Wind Energy 101
Sign up for daily news updates from CleanTechnica on email. Or follow us on Google News!
---
You've seen those huge, white, and twirling wind turbines on the horizon before, but have you ever wondered how they actually work? Let's break it down!
What is wind energy?
Wind energy is electricity created from a wind turbine. (Side note: a common mistake is to call them windmills; however, the proper name is wind turbine. Windmills do spin and resemble wind turbines, but windmills actually pump water from the ground—think Dutch windmills.)
How do they actually work?
When the wind blows, it turns the blades of the turbine. As these blades turn, they spin generators to create electricity. The electricity is then sent to a transformer which increases the voltage and sends it to a distribution line. Next, local transformers reduce the voltage and send it to homes or businesses.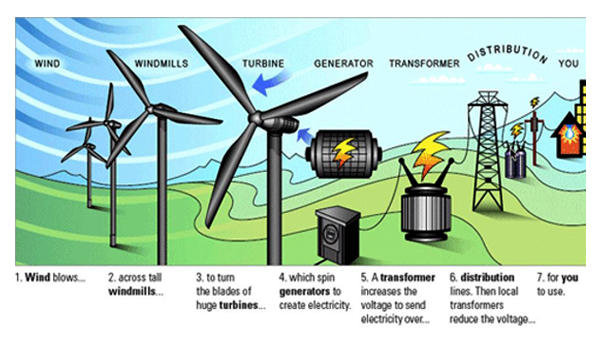 Why are they so tall?
Wind turbines are tall due to the fact that wind increases at higher altitude. The greater the wind resource, the more the turbine spins, and the more energy is produced for our use!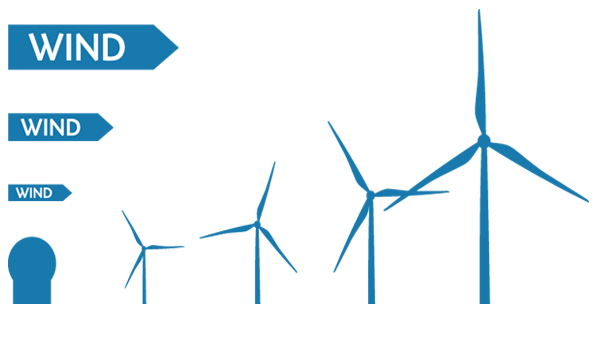 Why are some bigger than others?
In general, the larger the wind turbine, the more electricity the turbine generates. From Windustry: "Wind turbines range in size from tiny micro turbines to enormous utility-scale power production facilities. Large turbines may have blades that are over 50 meters long—meaning the rotor diameter would be over 100 meters long—more than the length of a football field! The commercial-scale turbines are often placed on 100 meter towers, so the tip of the blades might reach as high as 160 meters (525 feet) in the air. Smaller home- or farm-sized turbines usually have a rotor diameter of up to 15 meters (50 feet) and can be placed on 30 to nearly 50 meter towers."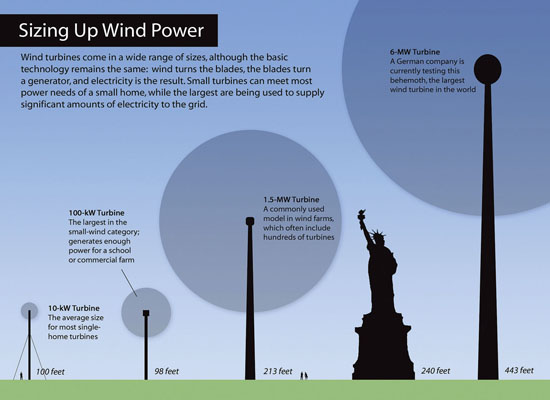 Is there enough wind near you for a wind turbine?
There is a huge potential for wind energy across the entire United States. Not only do most of our states have high enough average wind speeds to make wind turbines effective, but the wind energy business in general is booming. You can see approximate wind resource potential near you by checking out maps from DOE's Wind Powering America Program.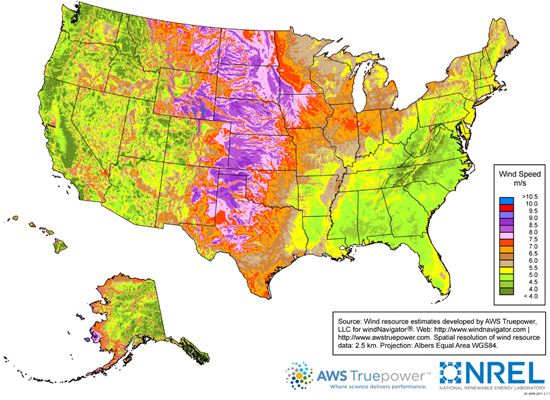 Are they loud?
A rule of thumb to keep in mind is that the closer you are, the louder the wind turbines are. When standing directly below a wind turbine, the noise level is slightly above that of a vacuum cleaner. 100 meters away, the level drops to roughly the level of a microwave oven. 300 meters away, the noise level is equal to that of a kitchen refrigerator. By standard protocol, wind turbines are never closer than 300 meters from the nearest residential structure.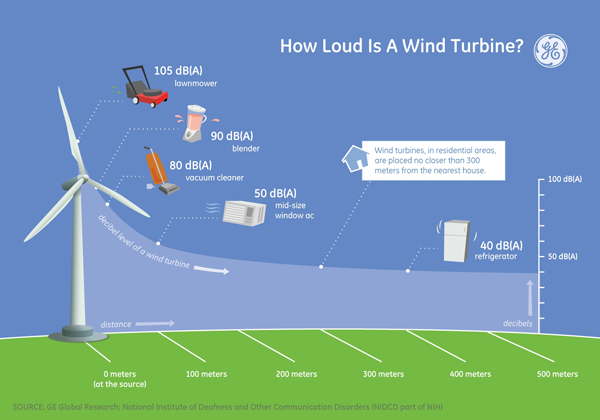 How are they being used right now?

See the original story on the Clean Energy Resource Teams' website.
---
Have a tip for CleanTechnica? Want to advertise? Want to suggest a guest for our CleanTech Talk podcast? Contact us here.
---
CleanTechnica Holiday Wish Book
---
Our Latest EVObsession Video
---
I don't like paywalls. You don't like paywalls. Who likes paywalls? Here at CleanTechnica, we implemented a limited paywall for a while, but it always felt wrong — and it was always tough to decide what we should put behind there. In theory, your most exclusive and best content goes behind a paywall. But then fewer people read it!! So, we've decided to completely nix paywalls here at CleanTechnica. But...
Like other media companies, we need reader support! If you support us, please chip in a bit monthly to help our team write, edit, and publish 15 cleantech stories a day!
Thank you!
---
Advertisement
---
CleanTechnica uses affiliate links. See our policy here.
---