Kudos to another creative pair behind a new electric bike, their team of experts, and their WAU bike. What jumped out at me in watching the following video of the feature-packed eBike, which highlights dozens of wonderful features, was the nighttime lights. Very safe, widely visible, and even indicating braking. Every bicycle needs such lights.
The unique super-lights have a few tricks up their sleeves. "Automatic color change technology changes color immediately upon your request. Turning lights, braking lights, running lights and hazards if needed, all for you in a sexy, fully water & shatter-proof package."
The team's "clear goal" is to make affordable electric bikes the transport of choice for people across the entire world. Seems like a fine beginning. I want one.
100% guaranteed — every WAU bike and perk that you opt in for if you help crowdfund this bike is 100% satisfaction guaranteed.
There's only one more day for the Indiegogo campaign. I've been testing and searching out electric bikes recently, and the price for this e-bike is hard to beat (if you can beat it at all for so much value).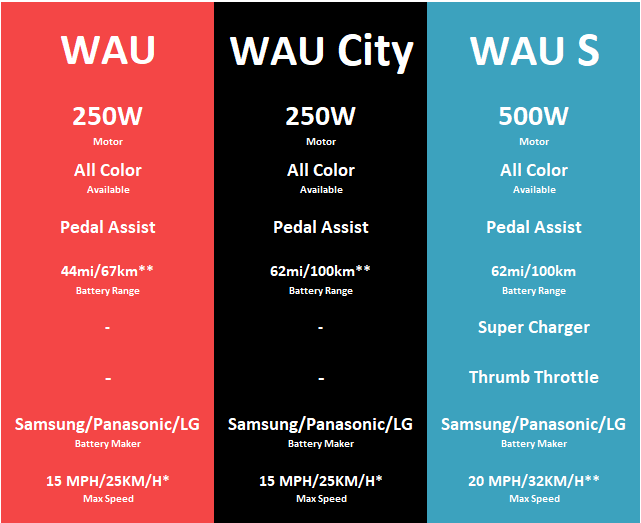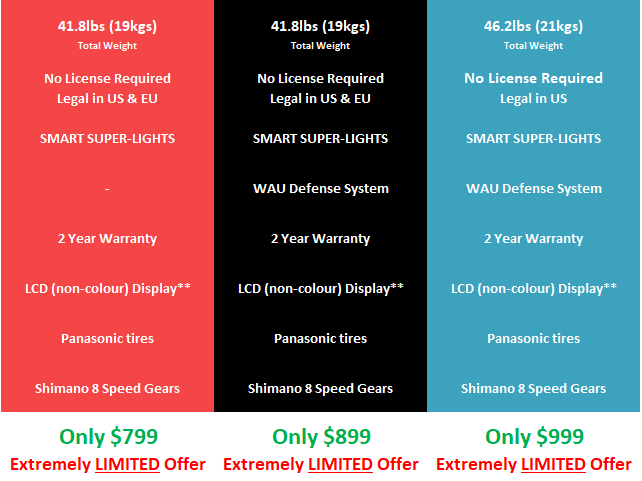 A few more highlights to check out the wide versatility of features:
"WAU is designed with what at first glance seems to be a minimalist approach in design. But look a little closer and you will find a sparkle of magic. 
"WAU patented high-grade case allows the high-capacity lithium-ion battery cell, computer chips, controller, wiring, glowing logosand all security units to all to sit perfectly flush in the center of the bike frame in an ultra slim case without any bulky add-ons.
"Ideal weight distribution allows WAU not only to remain fairly lightweight but also improves on the aerodynamic performance, power distribution and overall provide great riding control on the bike while on the road."
Maybe Size Does Matter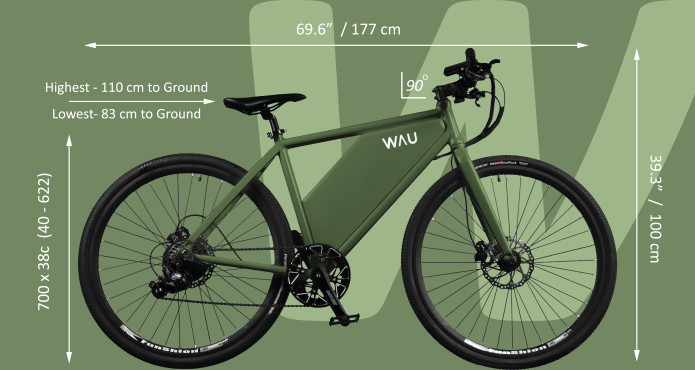 "WAU welcomes every rider. The frame is lowered to give a sporty angle and allow riders to get on and off easily. Seat drops down to 83cm and all the way up to 110cm. Adjustable handlebar height easily adjusts 90-degree angle. You can customize your ride how you prefer. For long, low, aerodynamic rides or upright, relaxed cruising, you will always feel good. To put it simply, perfect comfort for riders anywhere between 5.1 feet (155cm) and 6.7 feet (204cm) in height."
Interested? Love it? Not so much? Let us know your thoughts.
---
Have a tip for CleanTechnica, want to advertise, or want to suggest a guest for our CleanTech Talk podcast? Contact us here.
---
New Podcast: Cruise Talks Autonomous Driving Tech, Regulations, & Auto Design
New Podcast: Battery Mineral Mining Policies & Regional Trends