Sign up for daily news updates from CleanTechnica on email. Or follow us on Google News!
---
Originally published on The Climate Reality Project.
Global warming is a major threat to our planet, but particularly to our cities, in which two thirds of the world's population are expected to live by 2050.
Even as national leaders make the headlines on climate, more and more, cities are the places turning big-picture objectives into practical steps forward to a sustainable future. In fact, the Trump Administration's decision in June to withdraw from the Paris Agreement only strengthened the commitment of the world's biggest cities to lower emissions for a low-carbon future.
This commitment is clear in the new Cities100 report, available now. For the third year in a row, Sustainia, C40, and Realdania have collected the 100 best urban solutions to climate change from cities around the world, and the 2017 edition of Cities100 presents some extraordinary cases of city climate action within the categories of energy, adaptation, transportation, mitigation, and waste.
This year's Cities100 reveals how more cities are beginning to acknowledge the social, economic, and environmental benefits of climate action and adaptation. By taking climate action, cities can simultaneously future-proof against challenges such as overpopulation, air pollution, and extreme weather events, and save trillions of dollars on, for example, energy and health.
Let's take a closer look at five cities from the new report that are creating greener, smarter, and healthier urban environments while reducing their carbon footprint.
ROTTERDAM – TURNING THE CITY'S ROOFTOPS INTO A SECOND GROUND LEVEL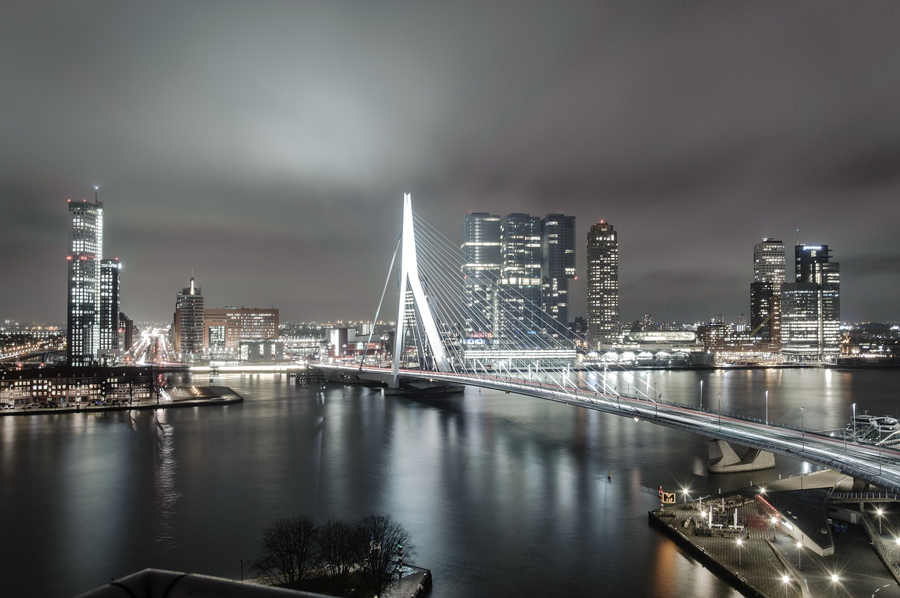 In the Dutch city of Rotterdam, unused rooftops have been transformed into multifunctional spaces that improve air quality and biodiversity, produce renewable electricity, retain water to prevent flooding, and provide spaces for people to socialize. The city aims to put solar panels on over 100,000 square feet of rooftops, which could generate 1.25 MW of renewable energy, and build another 850,000 square feet of water-resilient roofs, or blue roofs, which can retain over 500,000 gallons of water. With about 5.6 square miles of unused roof space above the city, this is only the beginning.
KNOXVILLE – ENERGY SAVINGS FOR THE CITY'S MOST VULNERABLE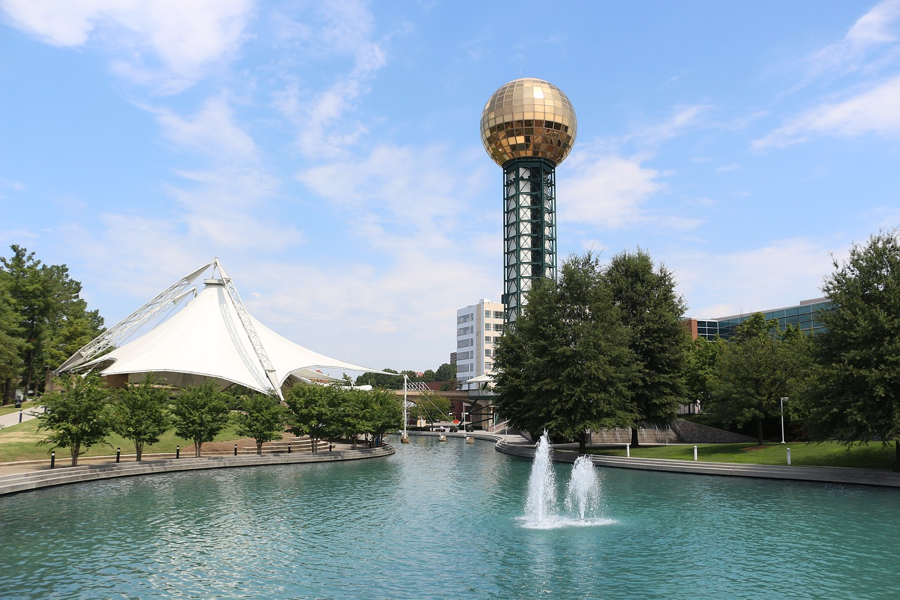 Through Knoxville's Extreme Energy Makeover (KEEM) program, the city's oldest buildings are getting an energy face-lift for the benefit of the climate and its most vulnerable citizens. By targeting the least efficient properties and the most vulnerable city residents with utility data, and offering free energy efficiency upgrades, Knoxville tackles social inequality while improving climate resilience and reducing emissions. Collectively, the homes upgraded so far in the KEEM program have saved more than 6,055 MWh annually, the equivalent of taking 900 cars off the road.
BARCELONA – MANAGING TREES FOR A HEALTHIER CLIMATE – AND CITY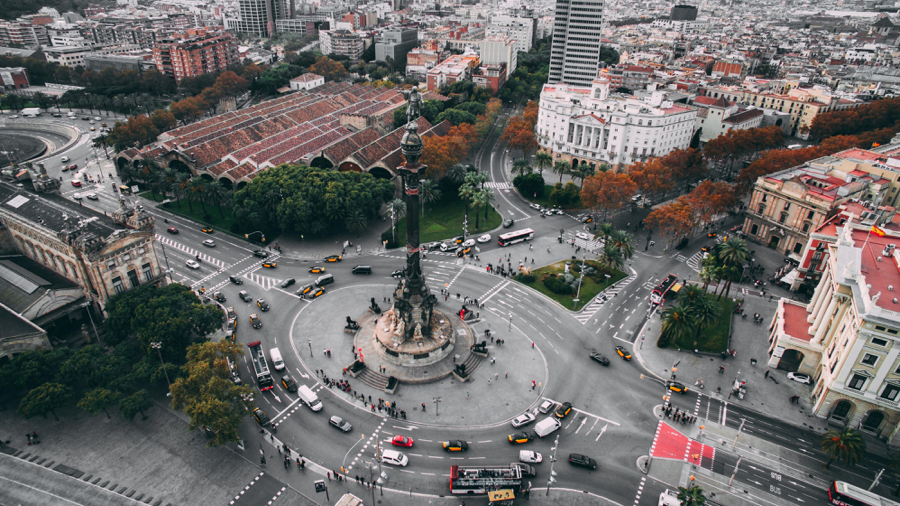 Aside from lowering city emissions, Barcelona's urban greening program has numerous co-benefits. Through increasing the city's tree canopy from 5 to 30 percent, Barcelona will enjoy a cooler urban atmosphere, better air quality, and increased biodiversity. Furthermore, the shade provided by trees can beat the heat in the hot summer months and reduce energy use for air conditioning, with expected savings of $10 million annually. Lastly, Barcelona's trees are expected to store 113,000 metric tons of carbon per year.
JAKARTA – WATER-ABSORBING PARKS WITH SOCIAL AND CLIMATE BENEFITS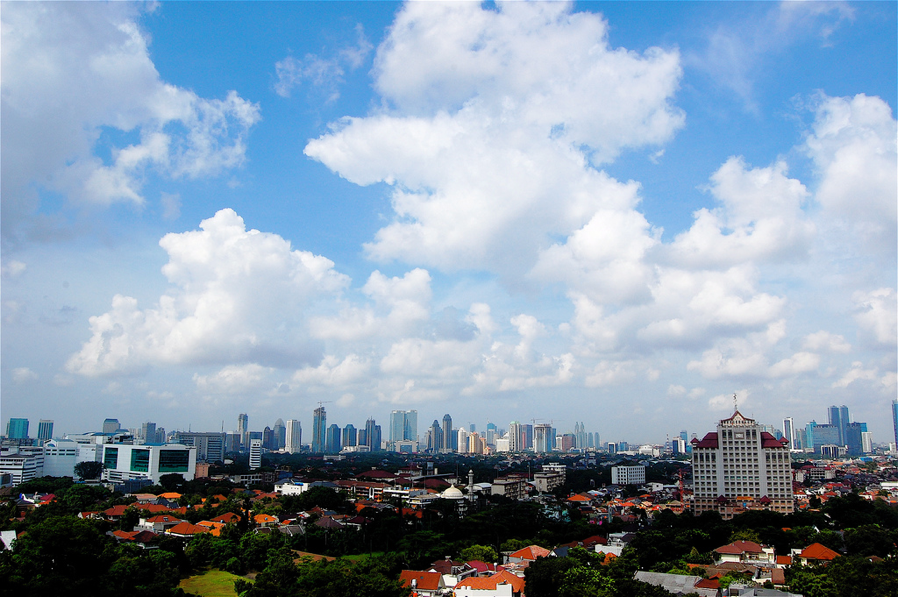 © 2007 ptr_crg/Flickr cc by nc nd 2.0
Jakarta has vowed to keep its 10 million inhabitants safe from heavy rain-induced flooding by building 3,000 water-absorbing child-friendly parks by 2022. With the project already underway, flood duration has been reduced from three days to only three hours per flood event. Additionally, the parks are increasing the quality of life for the city's children while providing local jobs, improving air quality, and reducing CO22 emissions through carbon storage. With a plan to increase its green open spaces from 10 percent to 30 percent in 2030, the city will reduce its environmental footprint and transform itself into a more attractive place to live.
LOJA – BICYCLES AND ELECTRIC TAXIS FOR CLEAN MOBILITY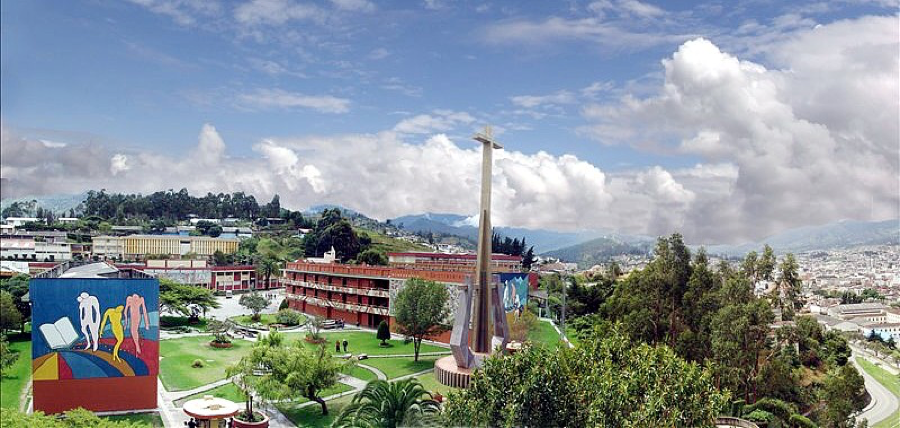 In Ecuador, the city of Loja has cut air pollution, improved public health and reduced its carbon emissions by replacing fuel-driven taxis with electric vehicles and promoting cycling amongst the population. So far, the city has introduced a fleet of 30 taxis as part of the city's clean transportation strategy, which also includes the construction of new bicycle lanes and 45 miles of ecological trails in and outside the city. Since the mobility projects started in 2016, Loja has reduced its carbon footprint by an estimated 5,000 tons of CO22.
Reprinted with permission.
---
Have a tip for CleanTechnica? Want to advertise? Want to suggest a guest for our CleanTech Talk podcast? Contact us here.
---
EV Obsession Daily!
---
I don't like paywalls. You don't like paywalls. Who likes paywalls? Here at CleanTechnica, we implemented a limited paywall for a while, but it always felt wrong — and it was always tough to decide what we should put behind there. In theory, your most exclusive and best content goes behind a paywall. But then fewer people read it!! So, we've decided to completely nix paywalls here at CleanTechnica. But...
Like other media companies, we need reader support! If you support us, please chip in a bit monthly to help our team write, edit, and publish 15 cleantech stories a day!
Thank you!
---
Tesla Sales in 2023, 2024, and 2030
---
Advertisement
---
CleanTechnica uses affiliate links. See our policy here.