Originally published on Planetsave.
If you've been wanting a Tesla Model S but also like a bargain, now may be your time to jump. With Tesla making room to show off the Tesla D and Tesla cars that come with autopilot features (as all newly produced Teslas now do), a number of Tesla Model S test cars and loaners are now ripe to find real homes.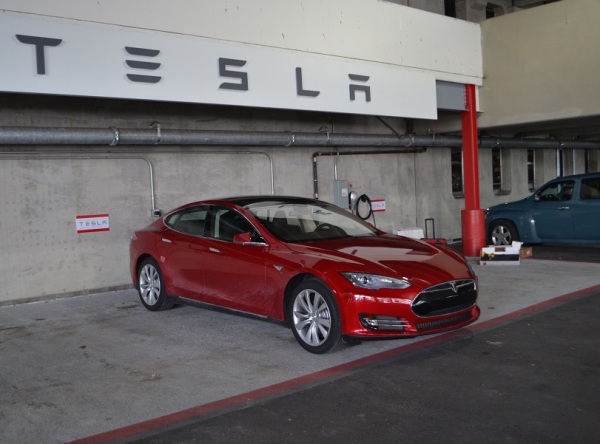 Such cars have always come with a discount, but that discount is now being doubled for those willing to take them out of the orphanage. Previously, the discount was 1% off for each month of age and $1 for each mile driven.
"Tesla recently doubled that discount though, which allowed one buyer to get a well-equipped 60 kWh Model S that listed at $83,000 for just $66,000," Chris DeMorro writes. "And that's before the $7,500 Federal tax rebate, bringing the effective price to $58,500. That's a total savings of over $25,000 on one of the most sought-after cars on the planet right now."
Of course, this allows Tesla to make money off of older, somewhat used cars, and it also allows more people to land a nice Tesla Model S at a good price. Meanwhile, Tesla gets to "Wow" people to an even greater extent with its wicked P85D models and autopilot features.
But Chris makes another good point: if you're interested in these test or loaner cars, you better get your money out fast. "Once word of this discount gets out though, these cars aren't likely to last long." If I was at all interested in buying a Model S (or any car) right now, I'd probably be running to the nearest Tesla store.
Image Credit: Chris DeMorro/GAS2
---
I don't like paywalls. You don't like paywalls. Who likes paywalls? Here at CleanTechnica, we implemented a limited paywall for a while, but it always felt wrong — and it was always tough to decide what we should put behind there. In theory, your most exclusive and best content goes behind a paywall. But then fewer people read it! We just don't like paywalls, and so we've decided to ditch ours.
Unfortunately, the media business is still a tough, cut-throat business with tiny margins. It's a never-ending Olympic challenge to stay above water or even perhaps — gasp — grow. So ...
---