This post originally published on CleanEnergyResourceTeams.org
Americans have saved nearly $9 billion dollars and 487 billion gallons of water though the use of WaterSense-labeled products since the program's inception in 2006—that is enough water to supply all the homes in Colorado and Arizona for a year!
The WaterSense program has more than 8,600 different models of labeled products, including toilets, faucets, faucet accessories, showerheads, flushing urinals, and wather-based irrigation controllers. "The program seeks to help consumers make smart water choices that save money and maintain high environmental standards without compromising performance. Products and services that have earned the WaterSense label have been certified to be at least 20 percent more efficient without sacrificing performance" (EPA, WaterSense).
Along with saving billions of dollars and gallons of water, the WaterSense program has also saved "64.7 billion kilowatt hours of electricity needed to heat, pump, and treat water, or the amount of electricity needed to power 6.1 million homes for a year. Saving that amount of energy helps eliminate 24 million metric tons of greenhouse gas emissions—the equivalent of planting nearly 606 million trees (EPA, WaterSense).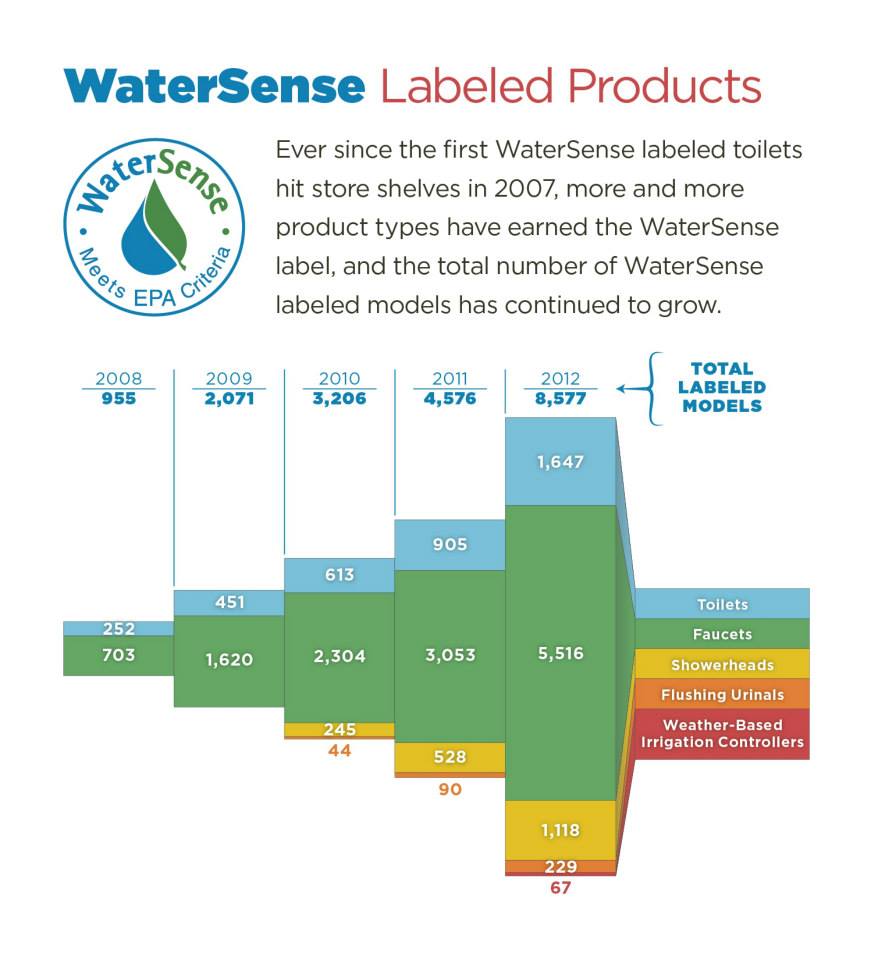 ---
Sign up for daily news updates from CleanTechnica on email. Or follow us on Google News!
---
Have a tip for CleanTechnica, want to advertise, or want to suggest a guest for our CleanTech Talk podcast? Contact us here.
---
Former Tesla Battery Expert Leading Lyten Into New Lithium-Sulfur Battery Era — Podcast:
---
---
I don't like paywalls. You don't like paywalls. Who likes paywalls? Here at CleanTechnica, we implemented a limited paywall for a while, but it always felt wrong — and it was always tough to decide what we should put behind there. In theory, your most exclusive and best content goes behind a paywall. But then fewer people read it! We just don't like paywalls, and so we've decided to ditch ours.
Unfortunately, the media business is still a tough, cut-throat business with tiny margins. It's a never-ending Olympic challenge to stay above water or even perhaps — gasp — grow. So ...