Are you interested in doing your own solar project? Let the Clean Energy Project Builder and CERTs help you get started with 4 steps!
Step 1: Do your research! Knowing information about solar (what it is, how it works, how to get it) is a key component in your project's success. Lucky for you, we have already done the hard part! Follow the link to see a list of helpful solar studies.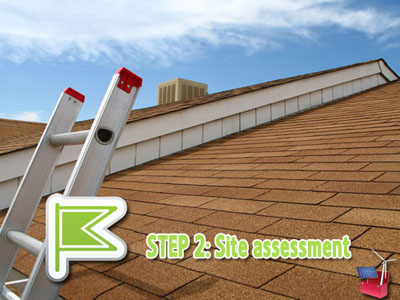 Step 2: Site assessment. It is important to be familiar with both the purpose of your solar project, and site specific details before moving into the implementation and financing of a project. Here you will find some tools to help assess your site in order to understand its unique potential in conjunction with your energy needs and budget.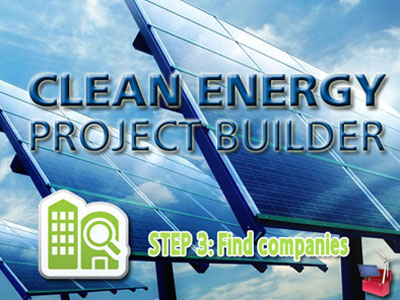 Step 3: Find companies. Once you have identified the primary objective of your solar project, and have an idea of the strengths and limitations of your site, it is important to find the right product and installer for your project. In this section you will find tips and useful links on how to refine your search on the Clean Energy Project Builder to find the right companies for you.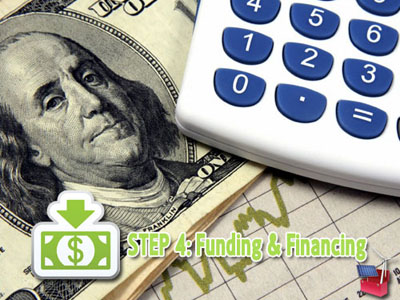 Step 4: Funding & financing. Like any investment, it's important to understand the financial commitment of a solar or small wind project before you begin. This piece should be integrated into every step of the planning process. It is important to know things such as initial costs, ROI, as well as tax and utility incentives.
If you are a Twin Cities resident you can also check out our Simple Steps to Solar tailored to you!
Or, if you are a farm or business owner check out this Simple Steps to Solar factsheet.
The Clean Energy Project Builder is an online directory aimed at helping citizens and businesses gain information and plan renewable energy projects. The website hosts information on Minnesota solar and wind companies and also allows non-registered companies apply to become a part of the directory. Whether you are a homeowner, small business owner, or corporation manager, the Clean Energy Project Builder has resources for your renewable energy projects. The Clean Energy Project Builder is a partnership between Southwest Initiative Foundation, Clean Energy Resource Teams, The Minnesota Department of Commerce Division of Energy Resources, Positively Minnesota, Minnesota Solar Energy Industries Association, Minnesota Renewable Energy Society, Windusty, and The Minnesota Project.
---
Sign up for daily news updates from CleanTechnica on email. Or follow us on Google News!
---
Have a tip for CleanTechnica, want to advertise, or want to suggest a guest for our CleanTech Talk podcast? Contact us here.
---
Former Tesla Battery Expert Leading Lyten Into New Lithium-Sulfur Battery Era — Podcast:
---
---
I don't like paywalls. You don't like paywalls. Who likes paywalls? Here at CleanTechnica, we implemented a limited paywall for a while, but it always felt wrong — and it was always tough to decide what we should put behind there. In theory, your most exclusive and best content goes behind a paywall. But then fewer people read it! We just don't like paywalls, and so we've decided to ditch ours.
Unfortunately, the media business is still a tough, cut-throat business with tiny margins. It's a never-ending Olympic challenge to stay above water or even perhaps — gasp — grow. So ...